Does the underdog really come out swinging when backed into a corner? Do hot-headed males dominate the race? To my mind, there are two ways people bid: with strategy or with emotion.
I've learnt to put the most weight on someone's body language. A person's tone of voice and how they display emotion is absolutely key to understanding where they're at.
At auctions I see three main archetypes. There's always the Favourite, the Pedigree and the Challenger.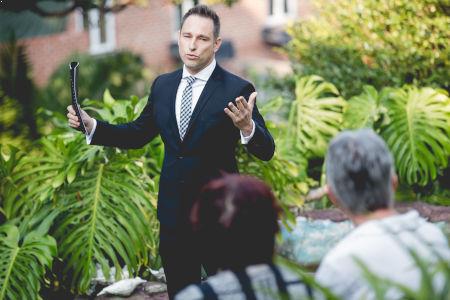 Let me explain. The Favourite is typically the wife; the Queen, the perfectionist, the financé or the precious prince. They're highly strung, emotional and prone to high blood pressure. Yes, of course, it's a generalisation, but it's true of men and women.
Then there's the Pedigree. This horse has a good trainer and a few recent wins. They use strategy. They play to win. It could be a successful stockbroker, a tradie, a shrewd salesman or a self-made millionaire. They are focused and serious. Buyer's agents fall into this category.
Finally, there's the Underdog. They're rational but highly motivated. They've got a bit of a chip on their shoulder and might take the form of a wise old owl, a 'blow-in' from the country, a newly single mum or a recently retired couple. This dark horse provides an unknown factor in the race.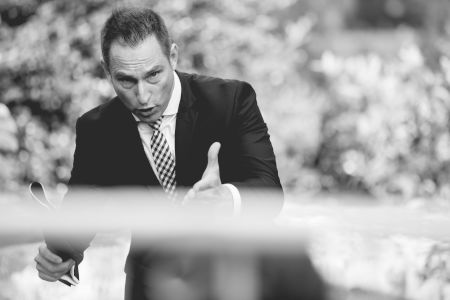 So who wins?
Well, it pays to remember one thing. Many bidders who come into an auction with a plan abandon logic in the heat of the moment. This is because what unites us all is the strong desire NOT to lose. Regret is real. And regret is an emotion buyers have to deal with all the time. Typically, bidders start with a top price in mind, but when they become the highest bidder, there is an 'endowment effect'.
Yes, it's the males who tend to take the paddle to place the bids, but as an auctioneer, I sense it's almost always the woman who allows the man to bid to a spoken level. Once again, it's there in the body language. I will take bids from the man, but will often direct any comments to the woman.
An auction unfolds like a 15-minute story. I set the scene and let the competing characters do the rest. The narrative pulls in vibrant elements such as competition, emotion, hope, greed, tension and ego to control the flow. But it's competition that brings out the best in people.
And the rhythm and momentum are crucial. When I speak of the rhythm, I'm talking about patter and language. The patter's function is to orchestrate the rhythm, and the words I speak to the players are designed to jostle competing parties into position. I conduct proceedings, help to fire things up when they slow down and, mostly, get to illuminate the risk of losing!
[Related: The Hammer Diaries: A Day In the Life of an Auctioneer]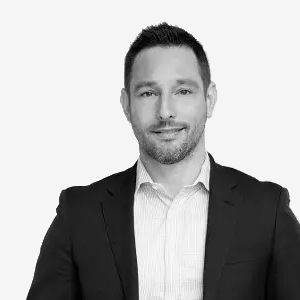 Written by Gavin Croft