Last week I saw a presentation about a sporting team that sounded more like a business story. They have combined the power of a team of stars and turned them all into a staring team that currently is second to none in the world. I am referring to the mighty All Blacks rugby team.
Gilbert Enoka has two main jobs: he is the general manager of Harcourts International and the mental skills coach of the All Blacks. In his presentation to Harcourts business owners, Gilbert focused on the aspects of culture that most leading businesses demonstrate. He then discussed the All Blacks model, which has been proven over many years. The focus of the model is New Zealand traditions, the power of the team over individual and the concept of protecting and adding to the legacy of the team. These factors become the driving force for every player and official in the team. I suggest you look at the All Blacks website (strategic framework section) to get some ideas on the topics Gilbert covered.
I took away many points, but the one that I had not understood with clarity, which every rugby player and national coach who will face the All Blacks at some future date needs to know is the power of team over individual. It's obvious of course, but until you realise how behaviours need to develop and be managed over time, you won't win in business if your competitor is an organisation with core strength similar to the All Black focus on team.
During my time at Rockend I have always worked to build a strong team that has hired and developed individuals who can play at a higher level over the long term. I know that it's great to have stars in the business, but they also need to recognise the greater power of the team over the individual. In fact, I have always aimed to build one team and when you get to over 100 employees, sometimes silos or departments can damage the overall effectiveness of the team or business. So far, we have avoided that problem through our team culture and also by banning the use of the word "department" across the business. It's a little thing, but it does send a strong message: working together is best for the business. It was only a 60-minute presentation but the content was very valuable, so I thank Gilbert for sharing some All Blacks theory and practice that any business owner can use to build a great culture and long-term success.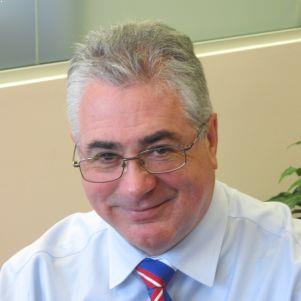 Written by John Goddard