Without it, we're flying blind. In the words of Tony Robbins: "Setting goals is the first step in turning the invisible into the visible."

For employees – goals provide a benchmark for what's expected. They provide something to strive for and also some clarity on which areas of work to focus on. When goals are achieved, employees and companies both benefit from the feeling of accomplishment, resulting in a happier and more productive workplace.

For management – goals are an efficient way of tracking current work output and sales performance. They provide a benchmark from which to measure success. It takes hard work building a successful agency and achieving the results we desire. Setting goals gives us a way to determine our progress towards these results and subsequently acknowledge the fruits of our labour.  

We've established the importance of goals to achieving financial success, but how do you set 'good' goals?

1. Do your groundwork
Take a look at where your agency is right now. Analyse the gap between the current reality and what you desire, then map out the stepping stones that will get you there.

Look at what goals have and haven't worked in the past. Identify areas of growth and opportunity. Spend time with your team on a one-to-one basis and find out what they think. Just because you're the boss, it doesn't mean that only you can have a say in the bigger picture.

2. Get your team onboard
Involving your team in goal setting as mentioned above, will work wonders for their motivation. However, there will be some goals that your team members won't welcome with open arms – these are the goals that you really need to 'sell' to your team. Show them the long-term plan, let them share in your vision and give them an insight into what business success will look like for them as individuals. If they're pumped and ready to take on the world, you've got a dream team in place.

3. Be ambitious, but not over-ambitious

Setting aspirational goals shouldn't mean stretching your team so far your agency has little hope of reaching them. This will only create a demotivated team and negative environment. If your team feels as though it's failing, this won't bode well from a productivity or customer service perspective.

4. Give your team goal ownership

When setting goals, think a little outside the box and consider the strengths and weaknesses of your agents. Perhaps one of your team members is keen to get more involved in marketing. Giving your team some ownership of agency goals means they'll be more invested in the process and more likely to put in a good performance. Responsibility is a great way to make your team feel valued.
5. Ensure your goals are measurable
The only way to celebrate your accomplishments is to make goals measurable. Clarifying numbers and timeframes and being specific about what you want to achieve, all go a long way to making your goals measurable. For example:

A goal that's hard to measure might be:
"To make our customers even happier this year"

A more measurable goal would be:
"To increase customer satisfaction this quarter from 4.5 to 4.8 out of 5"
Consider setting measurable goals each quarter, rather than setting annual goals – that way you can tick things off the list a lot sooner as you and your team make progress through the year.

6. Ensure your goals are nimble
Goals exist to provide a framework for focus, but don't miss the woods for the trees. That is, if a new opportunity comes up, or you realise your goals are out of alignment, maintain the flexibility to adjust them to accommodate a new course.

Goals can work wonders for your agency. EOFY is a good a time as any to get started…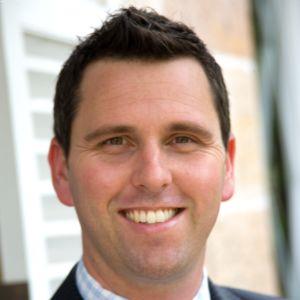 Written by James Steer