We are finding more properties are receiving multiple offers and selling much quicker than we've seen for a long time. Toop & Toop has experienced exceptional auction clearance rates over the last few weeks with our property clearance at 83 per cent compared with the SA average of 67.4 per cent, and many buyers are now missing out at auction here in Adelaide!

With buying conditions so favourable, people are eager to get into the market. Speaking with agents across the industry this week, many are experiencing a similar trend. For Toop & Toop, there has been a big increase in properties selling before they even hit the public market.

With so many buyers in the marketplace competing for property, it is now crucial for serious buyers to make sure they register with their local agents for updates to ensure they don't miss out!

Every agency distributes property information differently to their database. However, one thing we all have in common is that we do need to know who you are and what you are looking for in a property to make sure we are able to help you find your dream house.

In this market, it is no longer enough to just be signed up to the big portals' alert systems, since many homes are being sold before they even reach these sites.

Toop & Toop understands that buyers are getting frustrated by the feeling of always missing out, and from this we've created a service we call the ToopVAULT. This technology is not new but the sophistication of the service is changing incredibly fast. 

Our agents now have the ability, as soon as a client signs up with us, to upload a property instantly to this advice service, and get the property known to exactly the right people. This is a massive benefit to buyers as you can immediately find out about homes that match your criteria, with photos and pre-launch details of how and when to view.

There is always some downtime when getting a property ready for sale, whether that's fixing up the garden or getting floor plans, photography and marketing material produced. Reducing the downtime in the property sale process has been resulting in our clients' homes selling on average 34 days quicker than the South Australian average! This is a phenomenal statistic!

Vendors often achieve a premium sale result in this process because there is generally a sense of urgency from buyers who want to secure the property before it becomes public. Many buyers are not prepared to take the risk of someone else also being interested in the property and we are finding sellers can achieve a premium price!

So how long will this heatwave continue? No one knows… you only find out when it starts to cool down.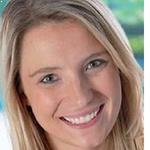 Written by Genevieve Toop