Jason Salan from Fletchers Manningham originally gave buyers 60-90 days to settle on a Balwyn North listing last weekend – but a sudden turn of events at the auction resulted in him extending the timeframe even further.
"Halfway through the auction one of the bidders asked if they could have 120 days, so I stopped the auction and got some instructions from the vendor and they agreed to that because they were in no rush to settle," Mr Salan told REB.
"Then the auction went from that point up another $30,000, so it was a good decision." Mr Salan did not disclose the final sale price.
Mr Salan said he always gives buyers a longer settlement time as this flexible approach is more attractive and gets better results for the vendors.
"I think having a long settlement certainly attracts more buyers and often leads to a higher price, which it certainly did at 2 Fintonia Street," he said.
"Giving buyers a longer settlement helped the auction go forward another $30,000 when it may have just stalled."
Mr Salan said he usually allows buyers 60-90 days to settle – and that this longer settlement period is mutually beneficial to both the vendor and the buyer.
"A lot of people find that 30 days is a very short amount of time to get organised. If [vendors] have a tenancy in place you need to give 64 days' notice anyway," he said.
"From a buyer's point of view, it allows them more time to get their finances in order."
Mr Salan added that selling the idea of a longer settlement to vendors is not particularly hard.
"When you're holding a 10 per cent deposit, most vendors feel a degree of certainty during that time, especially if it's a personal buyer," he said.
"If it was a company buyer, sometimes they shy away from a long, long settlement because of a fear that the company could potentially go broke, but we do get personal guarantees in those instances anyway."
[Related: Massive payday looms for persistent Fletchers agent]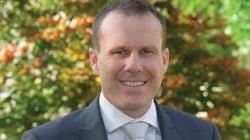 Written by

Emma Ryan