An issues paper released by Consumer Affairs invited the public to consider a wide range of potential industry reforms, including to sales authorities.
The issues paper said "there is little regulation of the process by which a seller engages an estate agent to act on their behalf", even though the agent must disclose details of commission, outgoings, fees and rebates.
"However, the process leading up to signature is not regulated and the Estate Agents Act does not provide any specific remedies to sellers who are unhappy with the level of service provided by the agent once a sales authority is signed," it said.
Consumer Affairs said it receives complaints from consumers who have signed sales authorities that they subsequently regret.
A common complaint concerns sales authorities that bind the seller for the length of the agreement to one agent, according to the issues paper.
"In these instances, consumers may have signed up to an exclusive sales authority without properly understanding that this prevents them from engaging another agent to sell their property for the length of the authority, even if they are unhappy with the level of service provided by the estate agent," the issues paper said.
"It has been suggested that there may be benefit in placing restrictions on the length of exclusive sales authorities.
"Views are sought on whether there is evidence of sellers making decisions in haste, under pressure or without all the information needed to make a good choice."
The issues paper is part of the "sweeping review of outdated laws" that the Victorian government announced in August.
A second issues paper in February will cover owners' corporations, while a third and final issues paper in March will cover sale of land.
Submissions are due by 11 March 2016.
[LinkedIn: Are there any regulations that should be changed?]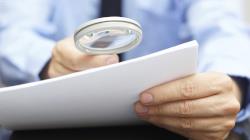 Written by

Nick Bendel