Hockingstuart Blackburn director Brad Ellis sold neighbouring Burwood houses at back-to-back auctions last weekend, with the same people battling it out for both properties.
Mr Ellis told REB that the first property, which sold for $860,000, had a reserve of $750,000. The second house, which sold for $842,000, had a "floating reserve", because it was recognised that the second result would be influenced by the first.
The first auction attracted three bidders, while the second auction attracted two bidders – the first buyer and one of the under-bidders.
Mr Ellis strategically passed in the second home at $840,000 and then approached the first buyer to ask for more money.
"We thought we'd chance our hand given that it was the same guy and [he might go higher] if he wanted to control the whole site," he said.
"That was also the strategy of selling the 'landlocked' site first and not the corner site. So if somebody purchased one and wanted the other because they wanted the whole corner then they had to buy the other one."
Mr Ellis said the reason the two houses were sold together was to entice developers, although the buyer turned out to be an investor.
Both houses had been on the Hockingstuart Blackburn rent roll for 14 years – and Mr Ellis said the buyer had asked the office to continue managing the properties.
"I've picked up a new landlord, so win-win for all concerned. I love managing them, selling them and retaining the management," he said.
Mr Ellis said simultaneously listing neighbouring properties contains nothing but upside for an agent – unless the homes have different vendors.
"I've got one on the market at the moment in Hawthorn East where they are side by side with two separate vendors, but they must be sold together," he said.
"I've had a very good offer this week, but one of the owners doesn't want to take it. I think there's a distinct disadvantage when you've got two owners wanting to sell their properties side by side."
[Related: Agent dominates street with sale after sale]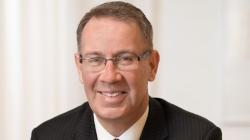 Written by

Nick Bendel