Consumer Affairs Victoria said that Aaron McDonald, 32, of Blackburn, contravened the Estate Agents Act 1980 by allowing Aaron McDonald Real Estate to continue operating after his and the company's licences were suspended. The business is now in liquidation.
Mr McDonald, who was the director and officer in effective control of the Melbourne agency, was reprimanded and disqualified from holding a licence until October 2018.
Consumer Affairs said that Mr McDonald is appealing the decision of the Victorian Civil and Administrative Tribunal to disqualify him from holding a licence for three years.
The tribunal found that Mr McDonald breached the act by failing to ensure the agency's trust accounts were audited within three months of the end of the 2012, 2013 and 2014 financial years.
Consumer Affairs said that Mr McDonald and the agency had their licences suspended in March 2014, but that he continued to operate the business for nine days and stopped only after inspectors attended the business premises.
As well as banning Mr McDonald, the tribunal said that if he were granted a future licence he would be prohibited from being an officer in effective control of an agency and prohibited from operating a trust account for five years.
According to the tribunal's mediator, Elisabeth Wentworth, Mr McDonald said that when he started his business in 2010 he had no experience managing the accounts or financial affairs of a real estate office, and that he was not aware of trust account auditing requirements.
"In cross-examination, Mr McDonald agreed that he had undertaken the trust account unit in the estate agents' course. On the evidence, it is clear that he did not obtain or retain any understanding of the detail or the importance of trust account auditing requirements," Ms Wentworth said.
"He assumed that his book-keeper would see to the audits. He did not realise that trust account audits may only be carried out by only approved auditors."
Ms Wentworth accepted that Mr McDonald had never deliberately misled Consumer Affairs.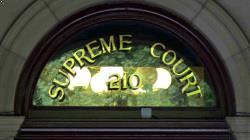 Written by

Nick Bendel