Jenny Gillies from Melbourne agency Jellis Craig Balwyn said January is a good month to work because there are plenty of people who want to buy and sell property.
Ms Gillies told REB that she currently has eight listings on the go – and even held a listing presentation yesterday for a client who wanted to sell two properties as soon as possible.
"The buyers we meet in January are genuine hot buyers looking to purchase something as a matter of urgency," she said.
"If you offer your property up in January, there's not much competition and we see there are genuinely good prices."
Ms Gillies said some buyers might have sold in late spring and still haven't found a home. Others might be moving interstate for work or setting up for the new school year.
"They're really looking genuinely. They're not just browsing – they have a sense of urgency to purchase," she said.
Century 21 Bondi Junction licensee Nicholas Armstrong-Smith has scheduled an auction for 27 January after a successful campaign last January for a home in the Sydney suburb of Woollahra.
"That was a success story that I told to my vendors and my vendors were happy to do it this time of year," he said.
"When we were speaking to these vendors, they wanted a sale sooner rather than later, and there's no competition around in the new year of other properties available, so we thought it was a good time of year to do it."
Mr Armstrong-Smith listed the property before Christmas and then planned to hold the first open home this Saturday, but moved it forward a week due to demand.
He said he attracted 23 groups on 2 January after emailing buyers with a last-minute invitation the day before.
Dwight Colbert from Ray White Aspley is going to auction even sooner, with a property in the Brisbane suburb of Hendra set to sell on 16 January.
Mr Colbert told REB that he had decided to hold the auction in mid-January because he didn't want to run more than a five-week campaign.
"There are always going to be buyers around, regardless of the time of year, whether it's Christmas, Easter or spring," he said.
"There's always going to be a house and there's always going to be a buyer for that house. We've had a fair bit of interest already in this one."
[Related: Agents can get a clear jump on rivals in December]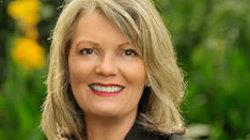 Written by

Nick Bendel