Perth's median house price increased to $540,000 in the three months to 31 December 2015, ending three consecutive quarters of decreases, according to preliminary data from portal reiwa.com.
After the median house price reached $553,000 in the December 2014 quarter, it fell to $549,000 in March 2015, $545,000 in June 2015 and $535,000 in September 2015.
The number of properties for sale fell to 14,539 in the December 2015 quarter, ending a similar streak of increasing listings.
Perth had about 12,000 listings in December 2014, 13,680 in March 2015, about 13,750 in June 2015 and almost 15,000 in September 2015.
REIWA president Hayden Groves said the median house price and listing statistics suggest the market is beginning to steady.
Mr Groves said there is higher demand for trade-up houses, with four-bedroom homes priced between $500,000 and $600,000 taking 47 days to sell, compared to the market average of 60 days.
"Fewer than 50 per cent of sellers are discounting in this price range, further demonstrating the demand in the trade-up market," he said.
"In contrast, between 50 per cent and 70 per cent of sellers are discounting their properties in the first home buyer's price bracket, which again highlights the softening in demand since the removal of the first home owner grant for established homes."
[Related: Perth property prices predicted to perform particularly poorly]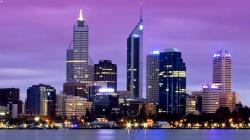 Written by

Nick Bendel