Earlier this month, the basic postage rate was increased from 70 cents to $1, while a two-speed letter service was also introduced.
The fastest way to send mail is through 'express post', with mail guaranteed to arrive the next business day and pricing starting at $5.75.
'Priority' mail will take one to four business days and start at $1.50, while 'regular' mail will take up to two business days longer and start at $1.
These changes will have a "significant impact on the day-to-day practice of agents", according to the REINSW.
The REINSW said real estate offices should pass on price increases by using the wording 'at cost' in agency agreements rather than including the actual cost of postage.
When entering into new agency agreements, offices are advised to seek consent from clients to pay any additional costs for quicker mail delivery.
"As much as possible, attempt to hand-deliver any notices or important letters, especially if the delivery address is located near the agency. This includes notices of termination and rent increases," the REINSW also said.
"Add a further two working days to the four-day deemed service as a preventative measure. Doing so may also avoid the need to pay $1.50 for 'priority' mail."
[LinkedIn: What changes will you make to your business in 2016?]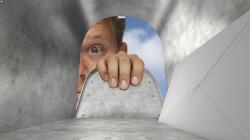 Written by

Staff Reporter