Onthehouse said user testing has started and that it plans to hire more staff in February as it increases its development activity.
The company hopes the upgrade will lead to a bigger market share for Console, while also opening up new revenue streams for Onthehouse.
Last November, Onthehouse launched a cloud-based system that allows third-party services to be provided to real estate offices via Console. The first service, Accounts Payable, was launched in December, and the company is now trying to add more.
"Further integrations with other third-party products will soon be launched, increasing customer satisfaction and revenue," according to Onthehouse.
Onthehouse chief executive Chris Meehan said the company wants to help agencies make their back-end processes more efficient.
"Integrating third-party applications into Console enables greater productivity for real estate agents, while also creating new revenue streams for Onthehouse," he said.
"This strategic initiative provides an attractive channel for Onthehouse to access the $180 million market for real estate agency software and data solutions it does not currently have access to, and leverage the benefits of our upcoming cloud-based software-as-a-service Console platform."
[Related: Onthehouse forms joint venture with RealestateVIEW]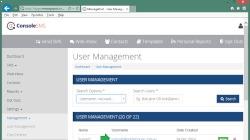 Written by

Staff Reporter