The Real Estate Institute of NSW (REINSW) told a state government review of the Residential Tenancies Act 2010 that the act should have provisions covering the use of photos and videos of tenanted properties that are put up for sale.
"It is REINSW's view that using photographs or videos showing a tenant's property for advertising purposes understandably creates serious privacy concerns for tenants and should not be permitted unless the tenant's prior written permission is obtained," the submission stated.
"Agents are frequently able to use photographs that were taken while the property was vacant or, alternatively, tenants' possessions and furniture can be edited out of photographs used for advertising purposes."
However, there is no reason why agents should not be able to use external photos and videos when listing a property, the submission added.
The act should also specify that photos and videos taken during inspections are permitted, it said, but that they must not be used for advertising purposes.
[Related: REINSW calls for better regulation]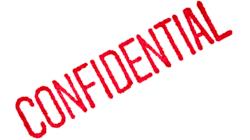 Written by

Staff Reporter