House Hunting Australia includes a comparison and ranking platform that allows buyers to simultaneously look at five properties lined up alongside each other.
Each property displays 10 pieces of information that can be compared side by side, including key features, photos, floorplans and maps.
Buyers can then rank the properties and share them with friends to get their input.
Agents can also use the functionality to study the market and price properties.
House Hunting Australia is offering agents free two-year membership and free listings.
Chief executive Drew Muirhead said House Hunting Australia wasn't meant to be a rival to realestate.com.au or Domain.
"We just wanted to offer a service and house hunting experience that's completely different and a little bit more fun, to be used as an adjunct to the two main players," he said.
The software behind the portal has been patented in Australia, with an international patent pending, according to House Hunting Australia.
Update: House Hunting Australia can be found at www.househuntingaustralia.com.au.
[LinkedIn: What's your favourite listings portal and why?]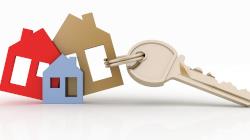 Written by

Staff Reporter