Mr Pratt previously worked at McGrath Estate Agents and was nominated as the chairman of the REINSW Auctioneers Chapter in 2014.
Executive chairman Angus Raine said Mr Pratt has not only established himself as one of Sydney's best auctioneers but has also sold homes under the hammer in Beverly Hills, California.
"There are still plenty of vendors using the auction process to find buyers fast and achieve decent sales results, and the auction process remains the cleanest method of selling property," he said.
"It's for this reason we have augmented our auction services with the appointment of James, who will be solely dedicated to selling homes listed with Raine & Horne under the hammer and promoting the benefits of the auction process."
Mr Raine also said it was wrong to claim the Sydney auction market has softened.
"We have a more traditional sales market in Sydney at the moment where vendors and buyers are on a more even footing," he said.
"Auction volumes have risen significantly, so looking at auction clearance rates in isolation is not a true indicator of the health of the property market."
[LinkedIn: Which works better – auction or private treaty?]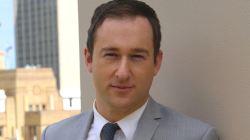 Written by

Staff Reporter