AMP Capital chief economist Shane Oliver said real estate agents could start to see the effect of greater regulation from Beijing, which could curb the flow of capital into Australian property markets.
"If you're a real estate agent in an area where there has been strong Chinese demand, then there is a risk that your business could slow over the next 12 months or so," Mr Oliver said.
"If there's less Chinese demand for Australian property, that means a weaker property market, which in turn might have a negative impact on Australia-based buyers," he added.
"It depends what the buyer is doing. If they are a property investor, it's probably more of a negative than a positive. If you're someone trying to get into the property market for the first time, like a first home buyer, then it's probably a positive."
Mr Oliver noted that for first home buyers, a weaker property market could improve affordability.
While some reports in the mainstream media have speculated about whether China's weakening currency will have a negative impact on the Australian property market, others have suggested the dwindling yuan might result in China increasing its foreign investment.
"On the one hand, as the value of the Chinese currency declines, it increases the motivation to invest overseas, for example in Australian property, and so that's actually a positive impact," Mr Oliver said.
"On the flip side, if in response to the declining Chinese currency, the Chinese authorities step up restrictions on capital outflows, which anecdotally it appears that they have done, then that actually will restrict the flow of money coming into the Australian property market."
[Related: Chinese property investment strength will continue in 2016]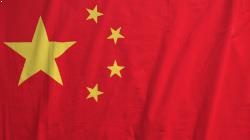 Written by

Francesca Krakue