Submissions for this year's Top 100 Agents ranking are due on Friday 12 February. Click here to enter.
The ranking applies to settled sales for the 2015 calendar year, and will be calculated based on dollar volumes, number of properties sold and average sale price.
James Mitchell, managing editor of real estate and mortgages, said agents gain a strong marketing advantage over their local rivals when they qualify for the Top 100 Agents ranking.
"The great thing about this ranking is that it's not only a national benchmark, it's also independent," he said.
"So anyone who wins a spot on the Top 100 Agents ranking has a great story to tell when they conduct listing presentations."
Last year's ranking featured agents from five different states. Their sales volumes ranged from $67.5 million to $350.2 million, while their sales numbers ranged from 32 to 187.
James Tostevin from Melbourne agency Marshall White placed first in 2015's ranking.
Click here to enter the Top 100 Agents ranking.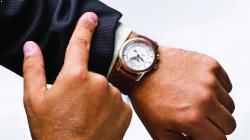 Written by

Staff Reporter