Followit is an industry-led portal backed by the majority of independent and franchise real estate CEOs in Australia. The key industry players believe the current communication system needs an overhaul – to allow buyers to react to real-time information and agents to better service their clients.
The online platform has been compared to Instagram. However, instead of following friends or celebrities, Followit users follow houses, streets, suburbs and even agents.
Beta testing has begun in Sydney's northern beaches, with more than 85 per cent of agents using the platform which gives renters and buyers live information the moment a property is listed.
Followit – which is available on the Apple and Google Play app stores – will be rolled out across Australia this year, starting in Perth at the end of February.
Real estate coach and executive director of Followit, Michael Sheargold, said he got on board the platform 12 months ago.
"One of the reasons I'm really excited about it is if we look at what consumers expectations are now – and this is largely because of social media and smartphones – they want live information," Mr Sheargold told Real Estate Business.
"If I posted a picture on Facebook, it goes live immediately," he said. "That is very much where consumers are headed – why should I wait for information?"
Mr Sheargold said rather than disrupting existing real estate websites such realestate.com.au and Domain, Followit will complement them.
"Listings are free on Followit, so it becomes a no decision for someone who is thinking of selling or renting a property," he said. "From a consumer's point of view, it is a bit revolutionary because it actually brings social media into real estate for the very first time. 
"From an agent's point of view, they have a new communication platform available to them that means they can be communicating live with their audience of followers."
Chris Adams, an American tech strategist advising Followit, said there is nothing like it in the Australian market right now. 
"Followit harnesses the latest trend – push communications, and this solves people's attention span issues. It answers the question, 'How do I get what I want, and only what I want, because I am time poor?' Consumers are demanding information in real time, and they are using this information to get the best deals.
Mr Adams said apps like Pinterest and Instagram have made us increasingly voyeuristic.
"With Followit, even if you're not actively in the market to buy or rent, you can receive regular updates on the properties that quench your real estate thirst."
John Cunningham, of Cunninghams Property, said the portal will become a powerful communications and marketing tool that fits into agents' existing campaigns.
"There will always be a need for traditional advertising," Mr Cunningham said.
"What Followit does that we currently cannot do is it organises house hunters into live pools of qualified leads," he said.
"For example, if I had just listed a house in Manly's most desirable street, I can now push a live message out to everyone that is following this street.
"What's more, I can do this from the convenience of my smartphone. I'm now talking to the entire market, not just the people I have met."
[Related: Franchise boss warns against tech obsession]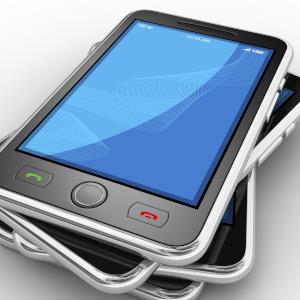 Written by

James Mitchell