Di Jones Real Estate announced this week that it will merge with LJ Hooker Wahroonga under a new holding company that will trade as Di Jones Real Estate.
LJ Hooker Wahroonga was ranked 17th in REB's Top 50 Sales Offices for 2015.
The merger is set to be completed on 2 April and the new company will be led by Di Jones Real Estate CEO Rob Ward and general manager Kylie Walsh.
Mr Ward is the current principal of LJ Hooker Wahroonga and will be appointed to the role of Di Jones Real Estate CEO on 2 April.
"This is an exciting time to be in real estate," he said. "As the market evolves, it is important to move with it. The Di Jones brand is well established and synonymous with quality real estate.
"Now, combined with new technology platforms and world-class marketing and training, we will be able to provide unparalleled exposure for our clients, and in turn give our agents unrivalled distribution channels and referral partnerships to ultimately achieve greater results."
In the past 12 months, the combined companies have sold in excess of $530 million worth of property and boast $1 billion worth of properties under management.
Di Jones Real Estate founder Di Jones said the completion of the merger is "a monumental leap forward".
"It is clear that people in this industry want to deal with people they trust," Ms Jones said.
"The Di Jones brand has been approached many times over the years by numerous companies and brands but held back till we found the right alignment that understood what the Di Jones brand signifies," she said.
"We have some that do now and we look forward to taking a different approach to the generic offering in the market, offering our clients a renowned distinctive style with a boutique touch and award-winning technology platforms with far greater reach.
"It is an important milestone that propels us into a future rich with opportunity for our clients, our people and our company."
Di Jones expanded into the Southern Highlands and northern districts of NSW late last year.
[Related: Di Jones Real Estate expands into Southern Highlands]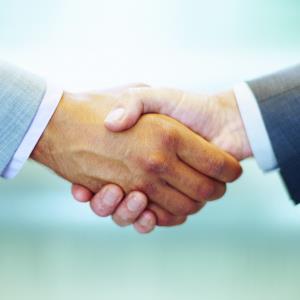 Written by

James Mitchell