The Richardson & Wrench Group continues to expand its NSW footprint beyond metropolitan Sydney with the opening of two new regional businesses in Goulburn and Maitland.
R&W managing director Andrew Cocks said technology updates completed last year, which delivered a new corporate website and state of the art digital marketing platform, had led to a wave of new interest from regional operators.
"Establishing businesses in major regional towns such as Maitland and Goulburn is an important part of our growth strategy," Mr Cocks said. "These are good steady markets where the Richardson & Wrench brand values resonate well with the local community.
"The technology improvements we implemented last year, together with the flexibility of our tailored franchise agreements, gives us broad appeal both within and beyond the Sydney metro."
The Goulburn office will be operated by husband and wife team Debbie and Brad Carey, who have long-standing ties to the Central Tablelands.
R&W said the technology offering, marketing tools and online training platform provided by the group is critical to their ability to establish a new business and reach a geographically diverse marketplace.
Meanwhile, Maitland sees the established independent Col Campbell Real Estate convert to Richardson & Wrench in a strategic decision by the principal to leverage the marketing, business support and technology benefits associated with being part of a franchise group.
"Col has been a highly successful professional in Maitland for many years and has fielded many suitors from the major franchise groups," Mr Cocks said.
"However, our brand alignment was strong and Col considered Richardson & Wrench the best fit for the personalised and professional service he will continue to offer the people of Maitland," he said.
"He has a well-established profile in Maitland but the need for major technology updates meant he had a choice of major capital investment or alignment with a compatible franchise group who could deliver everything required of a modern real estate agency."
[Related: Franchise boss reveals major expansion plans]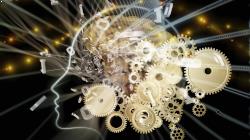 Written by

James Mitchell