LJ Hooker Drysdale recently sold eight properties 100 days quicker than usual – one in as little as five days – defying the average days a property usually sits on the market in its local area.
The average days a property stays on the market in the Drysdale area is 105 for homes and 113 for units, according to the group.
LJ Hooker Drysdale licensee Alastair Thomson said the fast turnaround times were a result of the current low interest rates and a heightened level of first home buyer and downgrader activity.
"First home buyers are being encouraged by the parents and low interest rates to enter the property market," Mr Thomson said.
"Our feedback has been that property in Clifton Springs, Drysdale and Curlewis are providing value for money when compared to similar neighbourhoods in Geelong and Melbourne.
"Our buyers tell us they're looking to move into the area for views of the bay, the facilities on the Bellarine Peninsula and the sense of community the area provides."
A new recruit to the business, Trevor McManus, has been integral in the sale of at least three of the quick sells despite only being in the industry for four months, Mr Thomson added.
"Our guys are on fire and the market is buoyant," he said. "We've had 17 sales recorded since the start of the year with more closing every day."
[Related: LJ Hooker makes key appointment]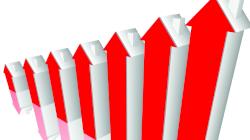 Written by

Emma Ryan