Asok Boopathy has relocated from San Francisco to front the new role, bringing with him more than 20 years' experience of overseeing product organisation and strategy, and leading the technical and product design in both start-up and corporate B2B and B2C environments.
Domain chief product officer Damon Pezaro said Mr Boopathy's appointment comes as the group looks to continue its "start-up enterprise" approach to technology and product development.
"We are focused on building a world-class platform and to do so it's critical that we have the right people on the team," Mr Pezaro said.
"It took eight months to fill this position and I am extremely pleased to welcome such a high-calibre, world-class product expert like Asok to Domain.
"In the past 18 months, we have invested significantly in completely reinventing this digital business and I know Asok will be a key player in taking our products, audience engagement and team to the next level."
In his new role, Mr Boopathy will be responsible for Domain's consumer-facing products and accelerating innovative, industry-first solutions to consumers on the property journey.
"Domain is a formidable player in the international property-tech space and has one of the best product teams in Australia," Mr Boopathy said.
"I am excited to be joining a brand that places such high value on innovation. This is a big business with a start-up mentality and set-up, being led by big product minds, and I look forward to working with Damon and the team."
Mr Boopathy joins Domain from US collaborative consumption start-up Flight Path. He has also held senior product positions at Bigcommerce, PayPal and American Express.
[Related: Top sales office adopts innovative approach to work culture]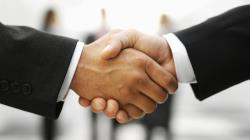 Written by

Emma Ryan