Speaking to REB, Noel Jones Mitcham agent Janet Fleet said one of the real estate industry's biggest concerns has been reflected in the focus on underquoting by Consumer Affairs Victoria.
Ms Fleet's comments come after Victoria's consumer affairs minister announced earlier this month that major reforms have been proposed to stamp out underquoting in the industry.
"That's a long overdue instigation from them," Ms Fleet said. "The hardest part of an agent's job is pricing homes when they are going to market.
"We can research the value of the home; however, in a marketplace where you have some agents massively underquoting and others accurately quoting it becomes very confusing to buyers.
"That regulation will change how we are communicating and I think you will see more accurate quotes going forward."
Ms Fleet noted that buyers are more educated than ever before and have access to recent sales online.
"In a busy marketplace where there is a high turnover of property, they become the experts because they can research sale prices almost as well as we can," she said.
"It will be interesting to see how agents change their strategy in terms of quoting and eventual sale prices."
Technology, she added, is also changing the way agents communicate with buyers and sellers.
"For us, the way that we work with our buyers and vendors is a little bit different in that we provide them with a weekly update via SMS through our database system about where the interest is at," Ms Fleet said.
"This leaves fewer surprises for buyers come auction day when the property achieves a premium price.
"Gone are the days of putting a "price plus" quote. Keeping both buyers and vendor expectations up to date is the way forward," she said.
[Related: 'Fines could double' for underquoting]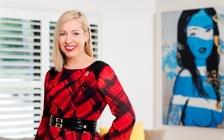 Written by

James Mitchell