LJ Hooker head of real estate Christopher Mourd was recently appointed as the eighth board member on the institute's panel, led by directors who guide the organisation's strategic direction and policy goals.
"It is a great honour to be included on the REIA board as the only independent director," Mr Mourd said.
"REIA work to represent the real estate sector on a range of varied and important issues, liaising with key representatives from Federal Government, the opposition, as well as professional members of the real estate sector, media and the public," he added.
Mr Mourd said his appointment to the board allows LJ Hooker to be "at the forefront of the industry" on a range of issues affecting the property market, notably the question of negative gearing.
The REIA board comprises one representative from each state or territory, nominated by the Real Estate Institute of the respective state or territory.
The board includes REIA president Neville Sanders and deputy president Hayden Groves from Western Australia.
Its directors are Diane Davis from the Northern Territory; Joseph Walton from REIV; Greg Moulton from South Australia; Stan Platis from the ACT; and Adrian Kelly from Tasmania.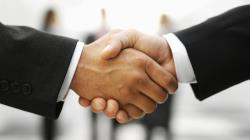 Written by

Francesca Krakue