Raine & Horne chief executive Angus Raine says talk of an early federal election has the potential to "shackle Australian property markets".
According to Mr Raine, rumours of an election are likely to create distractions in the real estate industry as they have done in the past.
"It's fair to say that when the federal government calls an election, the campaign period – whether it's four, six or eight weeks – can create distractions for investment markets such as real estate," he said.
"With this history in mind, coupled with the Canberra rumour mill that is already in full swing, I'd urge owners considering a sale in 2016 to list their property after Easter to avoid the election campaign drag.
"If the rumoured winter election eventuates, a post-Easter listing should give homeowners plenty of time to achieve a decent sale price."
While he is not forecasting an early election, Mr Raine said Australians have proven to be wary of buying or selling a home in the lead-up to a federal election.
"Generally, consumers tend to wait until the election is decided just in case there are any unforeseen surprises," he added.
Raine & Horne Neutral Bay co-principal, Hamish Kyle, agreed that there is often a lull in real estate activity during the lead-up to a significant event such as an election campaign, the Olympic Games or Easter.
"Any change in the marketplace has an impact on what vendors and buyers do," Mr Kyle said.
"That said, the market fundamentals are running in favour of vendors. There isn't enough supply, so if you have plans to make a move, I'd be doing it now before any political, economic or legislative changes impacting real estate start to take hold."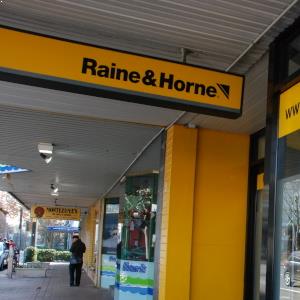 Written by

Emma Ryan