The new approach has been developed by LJ Hooker Settlements director Janet Hryb and will see step-by-step flowcharts of the state's transaction process developed in six foreign languages – Cantonese, Mandarin, Malay, Indonesian, Italian and Korean.
"When purchasing a property, being able to understand how a transaction transpires in their first language adds a lot of confidence and peace of mind for international buyers and temporary residents," Mrs Hryb said.
"But even for sellers we have an increasingly multicultural community where many people speak a language other than English at home. Our transaction flowcharts also enable them to sell with confidence.
"Our sales people love this tool as it provides comfort for buyers and an instant understanding of the next step and their obligations."
The move comes after recent Census data showed 40.8 per cent of Perth's population were born outside Australia, with the city's Chinese-born population increasing by 210 per cent over 10 years.
LJ Hooker Claremont principal Vivien Yap has praised the new approach and adopted the settlements flowcharts to secure property purchases.
"Many of our overseas clients, both buyers and sellers, can now have a clear understanding of the sale process and feel comfortable to proceed with this service," Mrs Yap said.
"Bricks and mortar is regarded as a very solid investment option and Australia has very low sovereign risk on a global scale.
"International purchasing will only further increase for Perth."
LJ Hooker Settlements has also introduced a trademarked program for buyers, enabling them to log on to the internet and track their settlement at any time.
Settlement Tracker connects buyers to the conveyancing service, providing regular alerts and progress updates.
[Related: REA Group announces new partnership]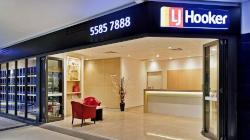 Written by

Emma Ryan