"Our industry is very much driven by perception," Peter Chauncy of McGrath Estate Agents told REB. "So unless you can create that amazing first impression, then you're sort of on the back foot," he said.
"If you've got a property that has been beautifully presented, that is looking polished and sharp, then people will be more likely to come to that property before the one that's poorly presented."
Mr Chauncy explained that when it comes to selling a property, ultimately "it's a numbers game".
"The more people we can get through a property, the more likely we are to get another offer, or issue another contract, and therefore potentially get more competition and interest for our clients," he said.
In order to make the best first impression, Mr Chauncy suggests all his clients have a complimentary consultation with one of his agency's stylists.
The extent of the work might entail a complete restyle, or in some cases a partial restyle might be more appropriate, such as removing items to foster the perception of "more space and less clutter".
One useful tip he revealed is that minimising the items in the property produces "clean, smooth lines which showcase the property in its best light".
"I think it just helps buyers fall in love with the property better, and become more emotionally connected to the house," he said.
"If you go out of your way with the presentation of the home, you're only going to reap the rewards, whether that be a good strong offer before auction or a very competitive auction unfold on the day."
[Related: Why styling a home is the key to selling it]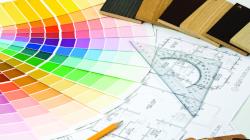 Written by

Francesca Krakue