Ray White has been offering live online auctions in Queensland since November 2014 and will soon launch the initiative in Sydney.
Michael Lowdon of Ray White Residential Sydney CBD will conduct the city's first live online auction for an inner-city apartment in The Rocks next Friday, 8 April.
Previous online auctions have included participants from Europe, the Middle East, China and the United States.
Ray White joint chairman Brian White AO said: "We are thrilled to be able to help our sellers by broadcasting our auctions live internationally. This unique tool has proven to be an extremely effective way to sell property. In 2015 we saw over 17,000 viewers watch Ray White auctions online."
Mr Lowdon highlighted that traditionally, agents prefer to sell CBD apartments via private treaty. The rationale behind live online auctions is to target the large proportion of state, national and international buyers who work in the city and travel extensively.
"Having the opportunity to offer live online auctions fills this niche and is an attractive tool for selling property in our market," he said.
"We have already had significant buyer interest and feedback."
The auction will take place at 10.30am on Friday, 8 April in Ray White's auction room.
[Related: Franchise giant sells more than 420 homes in epic auction event]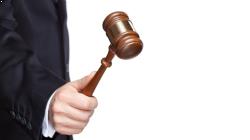 Written by

Francesca Krakue