Professionals Real Estate Group CEO Shane Kempton says the transformation is part of a major investment to become the two countries' number one real estate group for brand recognition and customer service by 2020.
"We engaged the services of leading branding and marketing company, Traffic, based in Melbourne to design our new brand image," Mr Kempton said.
"This process has taken two years which includes extensive market research on our existing brand and how it could become more relevant to all of our stakeholders moving forward.
"Through this market research, Professionals have managed to maintain the integrity of a highly-regarded logo and take it to a new level which reflects modern trends in the real estate market."
Mr Kempton said the new brand image and logo will feature some of Professionals' traditional components with a contemporary edge.
"Our new brand image retains our well-known, multi-coloured five-pointed star, where each chevron represents the roof pitches of the many homes we continue to sell and manage, with a smaller version of the star forming the dot over the letter 'i' in Professionals," he said.
"Both the star and word Professionals are also presented in a more modern format."
Mr Kempton added that the rebrand will further enhance Professionals' position as a mass market brand.
"Our new branding is a visible demonstration of this commitment to innovation which will be backed up over the coming year by major new investment in online management systems, national marketing and personalised coaching for our members that will drive the continued success of Professionals into the new decade."
[Related: LJ Hooker unveils new multilingual offering]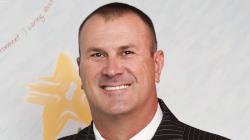 Written by

Staff Reporter