Homely's listing volumes peaked during the quarter, with over 350,000 homes submitted from over 90 per cent of Australian real estate offices, and 8,000 agents receiving inquires from the website.
Homely's month-on-month growth has seen its traffic increase by almost 300 per cent in two years, with between 7 and 10 million Australians predicted to visit the site in 2016. Engagement in Homely's local discussions rose by 20 per cent month on month.
The portal has also grown its volume of user-generated content, with over 500,000 ratings and local discussions of streets, suburbs and amenities.
Jason Spencer, co-founder and CEO of Homely, said it is exciting to see that many people are choosing Homely over more established portals to help find their next home.
"People love our simple design with no banner ads, and many just want a change," he said.
[Related: Your portal will know where you've been]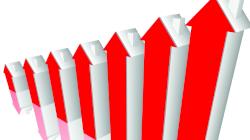 Written by

Staff Reporter