Robert Ward said the decision to keep the independently owned Di Jones brand following the group's successful merger with LJ Hooker Wahroonga broadens the company's market reach and creates opportunities for further development "far greater than possible within a franchise network".
"LJ Hooker is a great brand, but the direction and change I wanted to take the business in was not aligned with the LJ Hooker strategy," he said.
"By obtaining a brand that is independently owned, we eliminate the middle layer of the franchise owner, allowing us to implement growth strategies."
Mr Ward said Di Jones Real Estate is extremely well placed for continued growth in Australia's residential property market, boasting an entrepreneurial and client-centric culture.
"Growth strategies are about creating efficiencies, migration patterns, demographics, key areas where clients exist, and offering a centralised service via a company-owned model," he said.
"It is a fairly targeted approach and one that will result in providing a better service to the existing and potential client base."
Aside from expanding its footprint, Mr Ward said Di Jones Real Estate has a strong focus on empowering its customers and agents with better technology, which will enable the group to provide a better service and maximise reach.
Mr Ward said Di Jones Real Estate has received very positive feedback from both clients and staff since the merger, with many clients already approaching the company for help with their properties in other suburbs.
"The traditional franchise real estate model has created a stereotype that you can only operate in your suburb, which can in turn lead to pigeon-holing," he said.
"The second you drop the suburb, you open up your opportunities to a wider market. We have far greater reach as a whole, but also in the eyes of our existing and potential clients."
[Related: Di Jones appoints head of sales]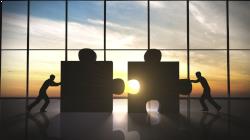 Written by

Staff Reporter