Century 21 Australasia chairman and owner Charles Tarbey said the new offices will continue to strengthen the group's Australasian footprint, with new openings spread across NSW, Victoria, Queensland, Western Australia and New Zealand.
For the first time in the company's history, Century 21 has also opened an office in Tasmania.
Century 21 'Leslie and Banks' principal James Leslie said his team has a long history working in real estate in Tasmania.
"When it was time to start up our own business as part of a larger network, it was very tough to go past Century 21 due to the local and global strength of the brand," he said.
"We believe that Tasmania is often overlooked as an investment market, but this may be changing."
Mr Leslie said the Tasmanian market is very popular for people looking for a tree or sea change. Australia's ageing population, coupled with the affordable nature of Tasmanian property, suggests that the market could have a number of busy years ahead, he said.
"We are already a trusted real estate agency for local residents, but are keen to be the first port of call for interstate investors or visitors looking to be shown some opportunities in the local market by experts and in a hassle-free way."
Century 21 is a global real estate network with over 100,000 staff in 78 countries.
[Related: Century 21 owner reveals his biggest mistake]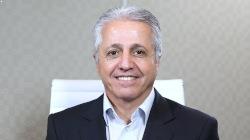 Written by

James Mitchell