Kyle Woodbine of Ray White Wynnum/Manly used drone photography to promote two double blocks, selling them for $655,000 and $652,000 at auction.
The Ray White agent used the technology as part of his marketing campaign to emphasise the fact that the blocks were on opposite sides of the same road and close to a range of services in the neighbourhood.
"It was a strong local campaign," Mr Woodbine told REB. "We had drone shots showing their position towards the golf club and the bay and so forth, which was pretty much where a lot of the enquiry came from."
His agency has been using drone technology for about six months and found it has been particularly beneficial in marketing the double blocks.
"[We did it] to show [their] proximity and block size," he said. "It also helped to show the four lots. It was definitely an advantage for this one."
The Ray White office has found that using drone technology for selected properties has generated significant interest from potential buyers as they are able to visually appreciate the properties' proximity to amenities.
Mr Woodbine won the listings through his 25-year relationship with the vendors, who are members of the same family.
His solid marketing campaign attracted eight registered bidders and a crowd of 130 people on auction day, with the two properties going to separate buyers.
"One was a developer and I think the others are looking to replace their current house with a big new home," he said.
[Related: Can drones sell real estate?]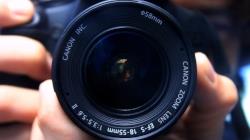 Written by

Francesca Krakue