This week 1,559 capital city auctions are scheduled, compared with 1,831 last week and 2,603 at the same time last year.
According to CoreLogic RP Data, in 2015 there were only two weeks between the Easter long weekend and the ANZAC day weekend, therefore auction volumes appeared to be significantly higher than we are currently seeing.
"Adelaide and Melbourne are the only two capital cities where auction volumes will rise this week, with 834 auctions scheduled for Melbourne, up from 803 last week, and 94 scheduled in Adelaide, 20 more than last week," according to the report.
"In all other capital city markets auction volumes are lower, with the most substantial fall in Sydney, where 420 auctions are scheduled this week."
Reservoir in Melbourne is the busiest suburb for auctions this week, with 17 scheduled. Following on from Reservoir are three more Melbourne suburbs: Cheltenham, Glen Waverley and Richmond, each with 12 auctions scheduled.
According to the CoreLogic RP Data report, final results from last week show that the combined capital city auction clearance rate was 67.1 per cent, a slight rise from 66.6 per cent over the previous week.
"The strongest performing city was also the busiest last week, with Melbourne's clearance rate rising to 73.2 per cent across 803 auctions," the auction report said.
"Last week's result is the strongest for the city since the final week of February. The Inner South (79.4 per cent) and Outer East (79.2 per cent) sub-regions of the city saw clearance rates nudge the 80 per cent mark."
On the other hand, Sydney's auction clearance rate fell for the third consecutive week to 67.1 per cent across 678 auctions.
Adelaide, Brisbane and Perth all recorded a week-on-week fall in auction clearance rates last week, while Canberra's clearance rate rose from 50.8 per cent the previous week – its lowest reading so far this year – to 61.9 per cent last week.
The Hunter region (77.8 per cent) and Geelong (71.0 per cent) were the strongest performing regional auction markets last week, while Wollongong was the busiest regional market.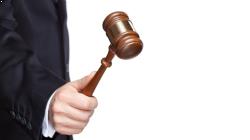 Written by

James Mitchell