According to CoreLogic RP Data, the latest Australian Bureau of Statistics (ABS) data suggests migration to coastal towns is on the rise following a post-GFC slump.
"Sea and tree change appear to be the long-forgotten buzzwords for the migration of people to coastal and lifestyle markets," CoreLogic RP Data research analyst Cameron Kusher said.
"This trend was particularly strong before the financial crisis hit in 2008. However, since the end of this occurrence, we saw interstate migration slow and many lifestyle markets underperform when compared to the capital city housing markets.
"The latest migration statistics from the ABS are now suggesting that migration to coastal and lifestyle markets is increasing and is being led by families rather than retirees."
Migration levels are strongest in the Sunshine Coast, Wide Bay, Gold Coast, Central Coast, Geelong, Mornington Peninsula, Hunter Valley (excluding Newcastle), Southern Highlands and Shoalhaven.
"In general, coastal and lifestyle markets have dramatically underperformed in terms of value growth relative to capital cities over recent years, while recently we've started to see values rise in many of these regions," Mr Kusher said.
"This supports the increased demand for housing (with migration as a source) which in turn often leads to increases in home values.
"Another factor contributing to this migration is likely to be the recent home value increases in capital cities which has resulted in a deterioration of affordability and forced many younger families to look for alternatives to living in the capital cities."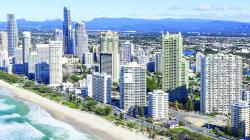 Written by

Emma Ryan