Property Council chief executive Ken Morrison said the coming election will be an important one for the property industry.
"Many of the issues in play are vital to our industry – negative gearing and capital gains tax, the re-establishment of the Australian Building and Construction Commission (ABCC), cities policy, the funding of infrastructure and housing affordability," Mr Morrison said.
"As well, we will be looking to both sides to demonstrate that they have a plan for Australia that is economically responsible," he said.
"Our role is not to endorse any particular political party. The Property Council's job is to work with whoever the Australian people elect."
Mr Morrison said that "if we agree or disagree with policies, we will call it straight – and it doesn't matter if it's Budget night or the day before the election".
The Property Council has repeatedly made its views known on negative gearing and the need to re-establish the ABCC.
"This election campaign coincides with a remarkable achievement. A July 2 election will fall just one day after Australia is expected to complete 25 years of unbroken economic growth," Mr Morrison said.
He added that the challenge of this election is for both sides of politics to spell out the economic foundations that will drive the next 25 years of growth.
[Related: Property council elects NSW president]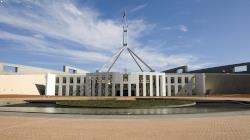 Written by

James Mitchell