Mr Baldwin said more agents are falling into the trap of attempting to sell properties via online marketing and as a result are often leaving prospective buyers dissatisfied.
"The biggest driver in the buying decision is the same as that in any new love affair, and that is emotion," he said.
"For a relationship to be successful usually requires a live meeting and the same can be said about buyers becoming emotionally attached to property. It is hard to fall in love if there is never a live meeting."
Mr Baldwin advised agents to use online marketing as a complementary tool, not as a way to conduct the entire buying process.
"Agents need to remember that advertising isn't designed to 'sell' a property, it is designed to encourage inquiry and viewings, full stop," he said.
"By all means provide enough information to attract inquiry and viewings, but remember that curiosity is still a key to attracting buyers and attracting buyers is what we get paid for as agents."
Mr Baldwin added that if agents conduct their business and interactions purely online, it defeats the purpose of the occupation.
"Telling (or showing) the whole story online can often defeat that purpose as potential buyers make their minds up without even making a call or sending an email," he said.
"Of the thousands of sales I have been involved with directly in my career, there have been so many where the buyer has fallen in love and purchased a property that was nothing like they were initially seeking.
"The secret (in my experience anyway) is to just tell people enough to get them to the property so that a love affair can start in real life; after all, online dating often proves to end in disappointment because the parties oversell the product."
[Related: Real estate distributor to shine light on 40,000 agents]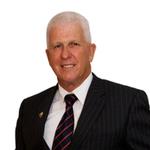 Written by

Emma Ryan