Andrew Rechtman, executive general manager at realestate.com.au, says 3D tours are a great way for agents to showcase their properties.
"We know that consumers are wanting more immersive experiences, so our teams are constantly looking at new innovations that allow property seekers to get a real sense of a space or property before they even inspect it," Mr Rechtman told Real Estate Business.
"Since launching 3D tour capability on our site, more than 400 agencies have adopted the functionality. In January and February alone, there have been more than 60,000 views of 3D tours per week."
The 3D tours allow prospective buyers to develop a realistic view of a property and can be accessed from any smart device.
Including a 3D tour on a property listing extends the listing's impact and reach by engaging with an audience who want to review details of the property after an inspection, or who might have missed the inspection.
In March, REA Group also launched a trial of the first augmented reality property app in Australia.
The app allows users to scan their mobile phone over a property listing in a print publication and gain instant access to 3D tours.
"Partnering with Ray White gave us the opportunity to share the experience with one of our key customers and it was great to see a strong interest from consumers around Australia," Mr Rechtman said.
"We're confident this technology will improve the consumer experience and will be an exciting technology to watch.
"It's great to see, that in comparison to this time last year, consumers are spending more time exploring listings and tools on our site. It's clear they find value in the investments we are making in the features on our site and app," he said.
REA Group's principal partnership with the upcoming 2016 REB Awards includes its sponsorship of a brand new category, Digital Presence of the Year, which will recognise agents who are maximising their digital footprint across a number of platforms – including their agent profile – to win more listings and sell more properties.
[Related: Award-winning agency sees surge in demand with 3D tech]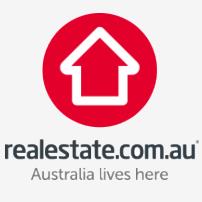 Written by

James Mitchell