The Australasian Auctioneering Championships, an annual event hosted by the REIA and the Real Estate Institute of New Zealand (REINZ) involving the most skilled auctioneers from both Australia and New Zealand, will now be extended to schools.
The inaugural Australasian Auctioneering Schools Championships will be held in Alice Springs in September and will be open to finalists from South Australia and Tasmania, with other states and territories to follow in subsequent years.
"This is the REIA's first foray into the very important area of development of the next generation of real estate professionals," REIA president Neville Sanders remarked.
"The profession is most often seen as an option for those coming from other careers. We want to change that – we want the students that are coming out of our schools to regard the real estate profession as a first option for a career.
"What this competition will do [is it] will show a pathway into the profession and importantly teach them the various aspects of real estate practice," he said.
The Auctioneering Championships first took place in 1991 and, according to Mr Sanders, has become "the most prestigious event" on the Australasian auctioneering calendar.
[Related: Mentoring program launched for future property leaders]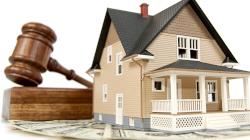 Written by

Francesca Krakue