In a research note published this week, Morningstar analyst Gareth James stated that REA Group is Australia's leading online real estate classifieds site and that the realestate.com.au brand has been built through "first-mover advantage".
"The brand now commands listings from nine out of 10 real estate agents in Australia, and so many people use realestate.com.au that it is more popular than the next 15 competitors combined," Mr James said.
The research note highlighted that REA is diversifying brand strength into related markets, including commercial property and businesses for sale.
On Tuesday the ASX-listed group announced that it had acquired Australian share accommodation website flatmates.com.au.
Mr James noted that the acquisition is a "sensible strategic move" for the company.
"The acquisition spreads REA Group more broadly across the online real estate market and is likely to strengthen its position as the leading online destination of real estate information in Australia," he said.
REA Group, in which News Corp holds a 61 per cent stake, has also moved into offshore markets, most recently through the acquisition of Asia-based iProperty Group.
iProperty is based in Malaysia but also does business in Singapore, Hong Kong, Indonesia, India, Thailand, the Philippines and Macau.
"If international growth is successful, this business could grow significantly," Morningstar's Mr James noted.
REA Group is the principal partner of the the 2016 Real Estate Business Awards, to be held in Sydney on 16 June.
[Related: REA Group announces new partnership]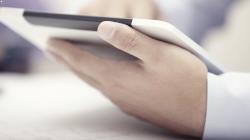 Written by

James Mitchell