HIA chief executive of industry policy and media, Graham Wolfe, said the Turnbull government's approach to negative gearing complements its commitment earlier in the year to retain the capital gains tax.
"With an ageing workforce and mounting pressure on publicly funded services, retaining negative gearing will support the delivery of a larger stock of rental accommodation, increasing access to shelter, while promoting wealth creation and self-sufficiency in retirement for hundreds of thousands of 'mum and dad' investors," mr Wolfe said.
"Negative gearing is not the domain of so-called 'wealthy investors'.
"Australian Tax Office data confirms that nearly eight of every ten taxpayers with a rental property declare a taxable income of less than $100,000, while 70 per cent earn less than $80,000."
[Related: Property Council vows to 'call it straight' as election looms]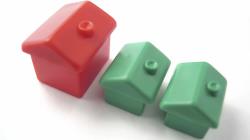 Written by

Staff Reporter