The industry body says the move demonstrates that the government has an "understanding of the facts".
REIA president Neville Sanders applauded the government for not falling for claims that the current negative gearing and capital gains tax is impacting housing affordability.
"The current tax arrangements, in treating property no differently to other forms of investment, provides an incentive for private investment which increases supply for our growing population, keep rents affordable and eases the burden on social housing," Mr Sanders said.
"With large increases in house prices in Australia's two largest capital cities, there have been many claims that the current tax treatment of negative gearing and capital gains of residential property is exacerbating housing affordability issues.
"This is simply not the case. Indeed the public interest is being served and advanced through the current taxation arrangements."
Mr Sanders said the current policy provides many Australians with the opportunity to invest in property and expand their savings, while on a larger scale, improves rental affordability through an increased supply of rental housing.
"There is ample research that shows that negative gearing and the CGT discount are not driving excessive, unproductive and speculative investment in housing but instead they are adding to housing supply with currently $7 billion a year invested in new dwellings," he said.
"One of these, the Henry review, released in 2010, recognised that the current tax arrangements placed downward pressure on rents.
"It is supply that is the critical factor in resolving the affordability problem. Changes to current taxation arrangements will do nothing to address affordability. If anything, it will exacerbate the problem."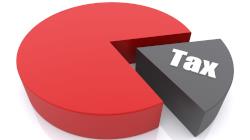 Written by

Emma Ryan