According to the latest edition of the HIA-CoreLogic RP Data Residential Land Report, the December 2015 quarter saw the number of residential lot sales fall by 1.6 per cent, while the median lot price increased by 5.2 per cent to $234,600.
HIA senior economist Shane Garrett said conditions in the current residential land market are making it more difficult to deliver the new housing stock that Australia requires.
"Once again, we've had another quarter of dwindling land lot sales and pretty stiff price increases – evidence of insufficient supply," he said.
"We need much greater emphasis on the delivery of new residential land supply involving better models for infrastructure delivery and a real sense of urgency in the planning process.
"Housing costs are one of the biggest components of most households' budgets and needlessly jacking land prices up through inaction on supply will make for real hardship over the long term."
CoreLogic RP Data research director Tim Lawless said the number of vacant land sales declined by 14 per cent over the 2015 calendar year.
"While the fall in vacant land transactions is substantial at a national level, the drop has been more severe across the capital cities where housing demand is the highest," he said.
"Land sales were down 19 per cent compared to the same quarter a year ago across the combined capitals.
"If the drop in land transactions was attributable to lower demand we would expect a commensurate fall in selling price. In fact the opposite is true – land prices are rising in the context of lower sales which suggests a supply shortage is at play."
The report revealed vacant residential land sales declined by 22.3 per cent in Sydney, 20.1 per cent in Brisbane and 7.2 per cent in Perth during the December 2015 quarter.
Conversely, the level of sales increased by 13.2 per cent in Melbourne, 27.5 per cent in Adelaide and 7.2 per cent in Hobart during the quarter.
[Related: Home building hit new high in 2015]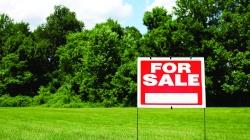 Written by

Staff Reporter