Using a Facebook-style news feed, Rundl is a cloud-based platform designed to guide clients through the confusing property transaction process by giving them step-by-step advice, rather than dumping a mass of information on them at the start of the process.
Users can allow their agent, accountant, mortgage broker and insurance firm to access their Rundl page as well as post updates and upload documents, which allows all parties to monitor the transaction while reducing the delays that come from waiting for emails and phone calls to be returned.
Rundl has unveiled a new self-service platform that allows clients to set up and start their transaction immediately using any device, with the start-up's support team on call to assist users.
"Whether they're individuals, small business or enterprise level complex transactions, we can create a tailored customer journey for any service or project," Rundl co-founder and director Graeme Perkins said.
Since launching in early 2015, Rundl has totalled $5.2 billion worth of property transactions.
Mr Perkins said the platform's success has been driven by a digitally-based shift in global business and customer expectations of transparent, real-time communication.
"In the property industry, we've been blown away by how quickly buyers, sellers, mortgage brokers, real estate agents and lawyers have embraced the Rundl platform to connect, collaborate and complete highly complex transactions worth a staggering $5.2 billion," he said.
"While the property industry is massive, it's made up of mostly small businesses in a highly competitive environment. Our method of collaborative workflow was developed to enable multiple professionals across multiple industries to work together more effectively while providing an engaging customer experience."
[Related: New tech partnership to revolutionise property transactions]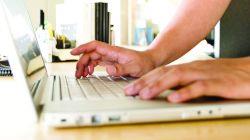 Written by

Staff Reporter