The finalists for this year's Digital Presence of the Year are Coronis, Cunninghams Property, Di Jones Real Estate, Fletchers Group, Watt Realty, Altitude Real Estate, Strathfield Partners, Acton Real Estate, Starr Partners and LJ Hooker.
According to Andrew Rechtman, executive general manager of realestate.com.au, principal partner of the REB Awards, a robust digital presence is more important than ever.
"We know that 81 per cent of potential buyers and sellers using realestate.com.au are researching agents online," Mr Rechtman said.
"Recognising your digital presence as a valuable asset is important. Having a strong personal brand online can improve your visibility and recognition in market, help you build a strong rapport with your audience and remain top-of-mind. It also gives you the chance to demonstrate your experience," he said.
"An online presence is not something that you build once and forget. You are building it constantly. It's not made of bricks and mortar, it's organic and needs nurturing. And it better look good on mobile!"
[Related: REA Group says hundreds of agencies are adopting 3D tech]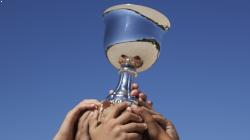 Written by

James Mitchell