Fairfax Media today announced that Domain Group has acquired a 35 per cent interest in Oneflare Pty Ltd for around $15 million.
According to a trading update, Oneflare was founded in 2011 and receives 1.3 million visitors a month across its sites, with more than 80,000 registered businesses across 150 service categories.
Fairfax CEO Greg Hywood said the listed media company continues to see significant opportunities to invest in Domain Group as it expands into adjacent markets.
"Local trade services represent a substantial market and Oneflare is very well positioned to take advantage of the growth in this rapidly-emerging digital marketplace," Mr Hywood said.
"For Domain, this investment allows Fairfax to broaden its consumer and agent offering across the property lifecycle, expanding beyond property advertising into the home improvement and trade services categories," he said.
Major real estate agencies Ray White and LJ Hooker have been strengthening their service propositions in recent months by making similar announcements.
In February, Ray White formed a partnership with hipages, a referral site that allows homeowners to connect with over 70,000 tradespeople including builders, plumbers, electricians and painters.
In the same month, LJ Hooker launched the LJ Hooker Assist concierge service to strengthen the ongoing relationship between the brand and its customers, providing access to an extensive range of utility disconnection and reconnection providers, telco, pay TV, and data services, all at competitive market rates.
The service also includes organising customers' home and contents insurance, storage, removalists and home loan finance.
[Related: Ray White announces major partnership]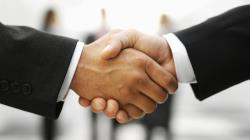 Written by

James Mitchell