Raine & Horne executive chairman Angus Raine said Australians are generally wary of buying or selling a residential property in the lead-up to a federal election in case there are "any unforeseen surprises".
"Now that the election has been called for July 2, this represents the perfect timing from our point of view, as winter is typically a quieter time for property sales," he said.
"A July poll will enable vendors to list their properties in July and August, and it won't affect their buying plans through the traditional spring selling season.
"This decision, while it mightn't help real estate activity during the two-month election campaign, it will put vendors in an excellent position to meet their property goals by the time the traditional selling season begins in early September."
Furthermore, Mr Raine said any changes to negative gearing or the capital gains discount following the election would be "brave" and ill-conceived", and believes governments would be better off considering ways to encourage more owner-occupiers to buy into new properties than attempting to stymie the investor market.
"With some checks and balances, providing some limited stamp duty tax breaks, for example, for those upgraders buying into new properties, might be worth considering," he said.
"Good government is about creating some new policy ideas rather than just raking over old coals."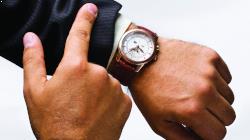 Written by

Staff Reporter