Starr Partners CEO Douglas Driscoll said the housing affordability crisis has become one of the biggest problems to affect the nation and is causing a divide across the population.
"There's a lot of conversation but little action being undertaken to reach a resolution," he said. "You don't need to be a professor of economics to see that we need a levelling of the playing field.
"We require immediate and prudent government intervention that will protect the interests of future generations, not just win votes at the next election."
Mr Driscoll said the housing affordability crisis needs to be reviewed in a holistic manner, rather than by targeting one segment of the market.
"If you simply just tried to give first home buyers more of an edge, this will prove counterproductive and might have disastrous consequences. It could simply add more fuel to what is already a roaring inferno and see property prices artificially increased to a whole new level," he said.
"Investors will just end up outbidding owner-occupiers and paying even more.
"Conversely, I don't think it's fair that we simply hone in on the wealthy. In my opinion, this issue can only be resolved by a pincer movement; applying tactics on both sides of the spectrum is the only way we can begin to reach a more level playing field."
Mr Driscoll offered the government six core solutions to help resolve the housing affordability crisis.
The first, he said, would be discounted mortgage rates for first-home buyers.
"Subsidies already exist for students, with the availability of extremely competitive, low-interest rate loans and Study Assist loans, so why can't something similar be offered to first home buyers?" he said.
"The role and responsibility of any government is to serve society and create opportunities for the people it represents.
"Unlike education, home ownership is not a democratic right, but it is certainly something that a government should help encourage and financially facilitate."
Secondly, Mr Driscoll said limiting negative gearing could provide another solution to the housing affordability crisis.
"Contrary to some reports, negative gearing is not necessarily the domain of the wealthy, but it is certainly not something that the working class always benefit from," he said.
"Rather than abolish negative gearing altogether, it could perhaps be less generous or capped to a certain number of properties, for example. This would only apply to new transactions with any existing investments being grandfathered."
Abolishing stamp duty on first-time purchasers may also help to reduce the scale of the problem, Mr Driscoll said.
"Historically, the government has tried to entice younger generations into buying property by offering grants, but this is fundamentally flawed in my opinion and has never really worked," he said.
"Instead, first home buyers should be made exempt from having to pay the exorbitant cost of stamp duty."
Mr Driscoll said allowing first home buyers to purchase using their superannuation could also give the next generation of buyers a leg up.
However, he noted that rather than simply being able to take the money from their superannuation fund, it should be structured as an interest-free loan, with repayments being made over a long-term period and with the full amount settling before the maturation of the fund.
Significant investment in regional towns could also help the government resolve current housing affordability problems, according to Mr Driscoll.
"Many rural locations are deemed by some city dwellers as antiquated outposts," he said.
"What if there was considerable investment in these areas that would breathe life back into them and make them more attractive to buyers?
"The introduction of high-speed rail connections to these areas would certainly enhance their desirability. Another enticement could be to offer incentives to outer-city locations on an exclusive basis."
Lastly, Mr Driscoll said shared ownership, like that seen in the UK, may provide a solution.
"The UK's version of this flexible scheme helps subsidise the purchase price and allows the home owner to buy bigger shares as and when they can afford to," he said.
"I think a similar model would work here in Australia. We have to be mindful from a socioeconomic view that property doesn't just become the reserve of the rich."
[Related: 'Every Chinese buyer makes 4 homes available for locals']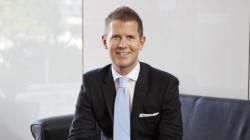 Written by

Emma Ryan