Domain's Messenger bot will be integrated into Facebook's Messenger, a separate chat platform powered by the social networking site, and will allow consumers to find properties by asking for the information they need.
Facebook recently launched the Messenger platform in beta, making it possible for developers to connect with more than 900 million people who use the popular application every month.
Home buyers will be able to start a Messenger chat with Domain, as they would their friends, and ask for key information on any address in Australia. They will also be able to 'drop a pin' in any of 13 million addresses in Australia to instantly receive detailed information from Domain's Home Price Guide tool.
Property searchers wanting to know the value of a house they walk past can ask for the price even if it's not currently for sale.
"We're always looking for ways to make searching for property easier and more enjoyable, and our Messenger bot is a great way for people to instantly access the information they need quickly to get ahead in the property market," Domain chief product officer Damon Pezaro remarked.
"It's widely cited that consumers spend around 85 per cent of their time using just five smartphone apps each month," he said.
"Consolidating property search into one of the most popular consumer apps creates a whole new experience for Domain's audience."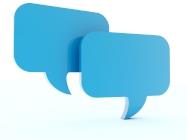 Written by

Francesca Krakue