Held last Friday at Establishment in Sydney, Ray White's bi-annual economic forum – run in partnership with mortgage broking group Loan Market – featured St George Bank's Hans Kunnen, whose key message was that interest rates will stay lower for longer.
"Interest rates will not go up this year," he said, "but if inflation stays low, it's likely that another cut will come."
Mr Kunnen also discussed the effects of immigration, unemployment and exchange rates on the property market, as well as housing supply and foreign investment.
Ray White NSW's CEO, Stephen Nell, said the forum provides agents with valuable information to help them succeed in an economic environment that is constantly changing.
"When times are good, no-one can imagine it turning bad, and vice versa," he said.
"The ambition and responsibility for Ray White and Loan Market is to enable our members to profit in good times and continue to thrive in bad times."
[Related: Stamp duty 'hurting economy']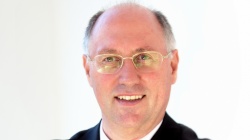 Written by

Huntley Mitchell